IN-STORE SCRATCH OFF CARDS

SELLMOREFLOORS gives you the tools to do business to the best of your ability – Our promotional Scratch Off cards are a fun way to interact with your customers, turn MORE shoppers into sales. Take advantage of these fun sales conversion tools today!
ORDER TODAY – Your Success is Our Success!
Start the order process by simply filling out the Online Form below OR by printing the Downloadable PDF available by clicking the "Download Printable PDF" button and faxing it to (314) 918-8602.
If you have any questions please contact us toll-free at 1.888.624.6988.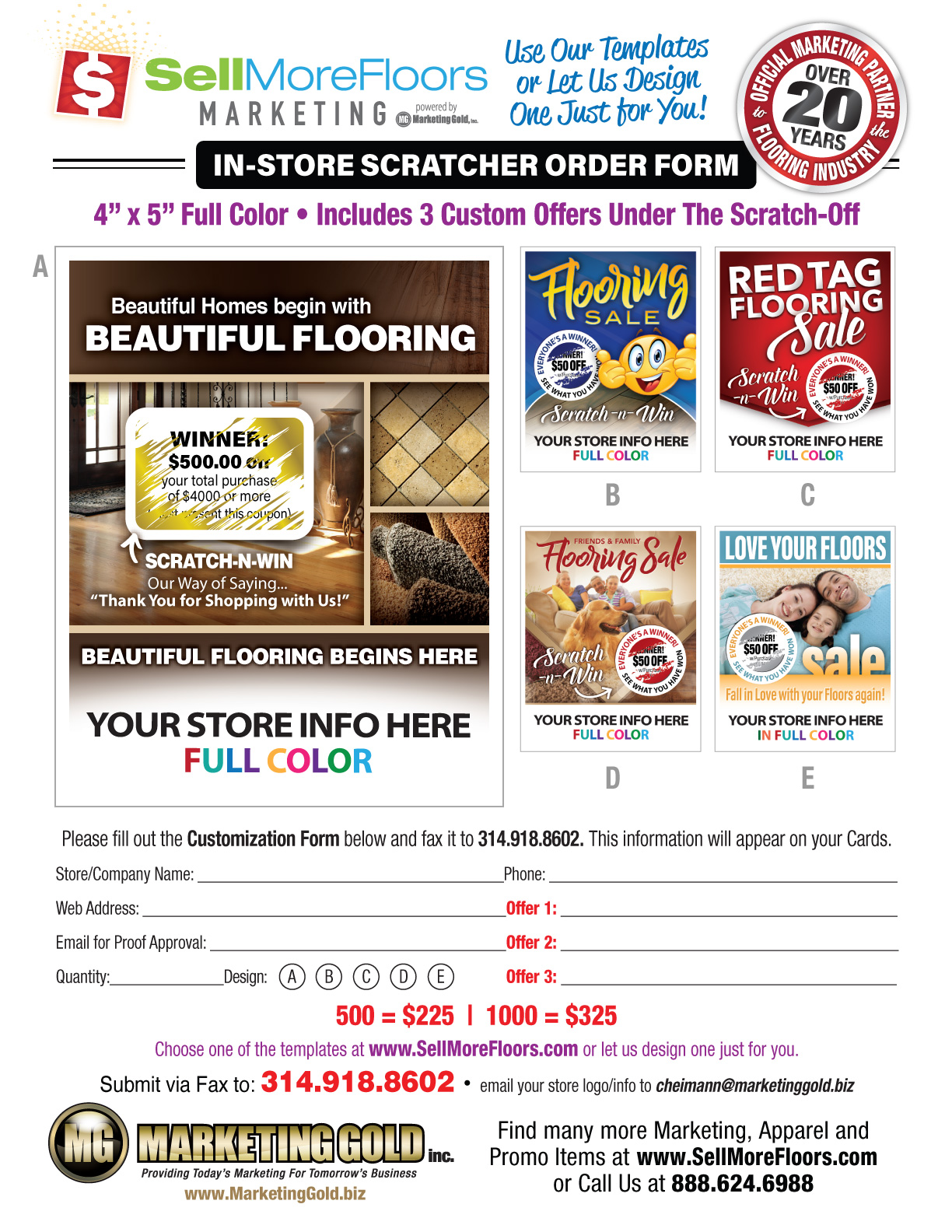 Zoom in for a closer look by clicking below