Let Everyone Know Who Their Neighbors Trust To Do Their Flooring Project!
It's just SMART advertising! Many potential customers are driving by your job sites everyday. Make sure your company info is displayed prominetly on a SELLMOREFLOORS attractive Yard Sign at your job sites. Our signs are completely customizable with your store name/info or logo. Use one of our professionally designed templates or let us create one just for you. If you have any questions please contact us toll-free at 1.888.624.6988.
Want to really stand out? Try a unique Die-Cut Sign.
Start the order process by simply filling out the Online Form below OR by printing the Downloadable PDF Order Form available by clicking the "Download PDF Order Form" button and faxing it to (314) 918-8602. We will contact you timely with the information on the products you seek.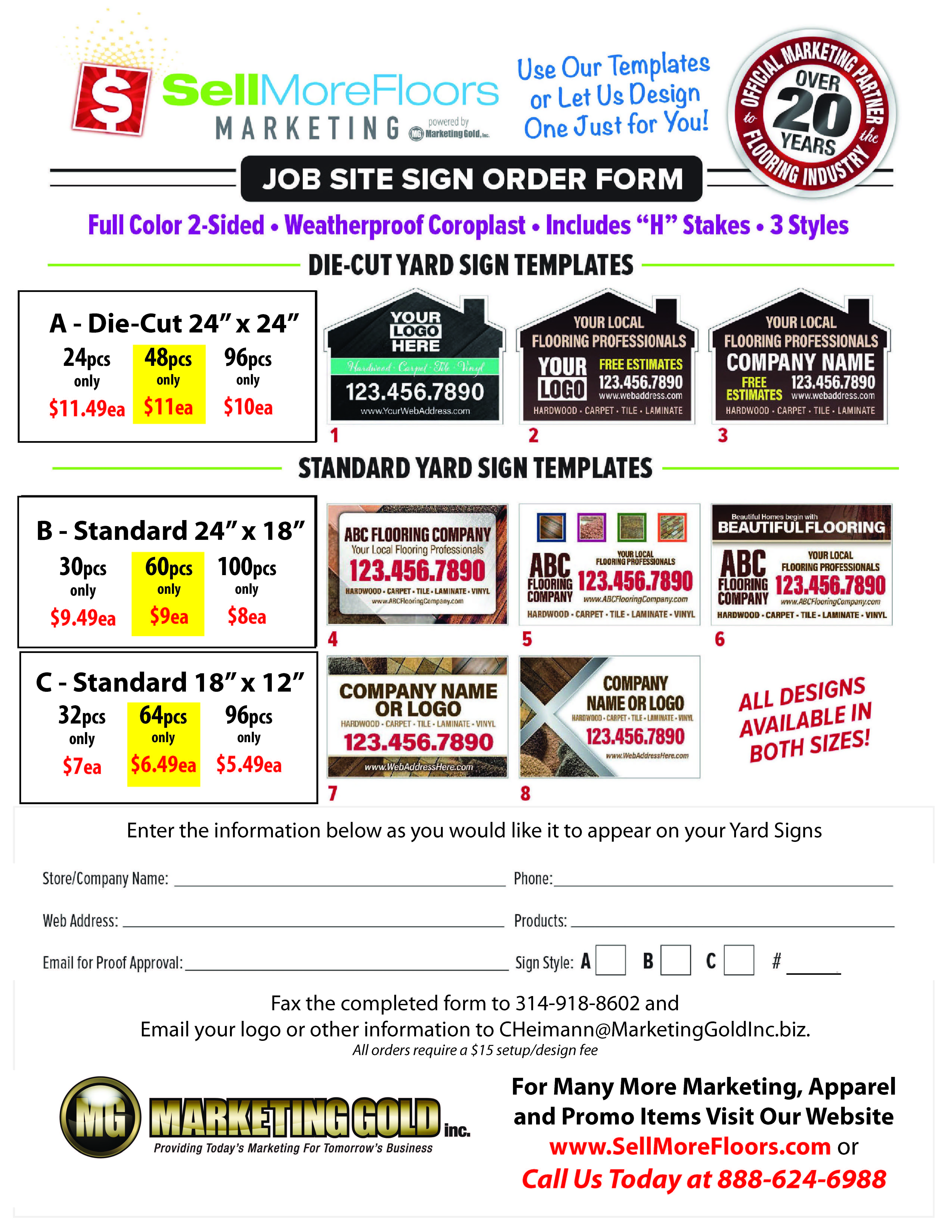 Zoom in for a closer look by clicking below