ISN'T IT TIME TO ORDER NEW CUSTOM PRINTED T-SHIRTS?
Custom T-Shirts are the perfect attire for your installers, sales and office teams!
They're a cost-effective way to achieve a branded look and keep your name in the public eye!
Take advantage of these exclusive savings today!
Start the order process by simply filling out the Online Form below OR by printing the Downloadable PDF available by clicking the "Download Printable PDF" button and faxing it to (314) 918-8602.
If you have any questions please contact us toll-free at 1.888.624.6988.
Now offering minimum quantities of 6 or 12!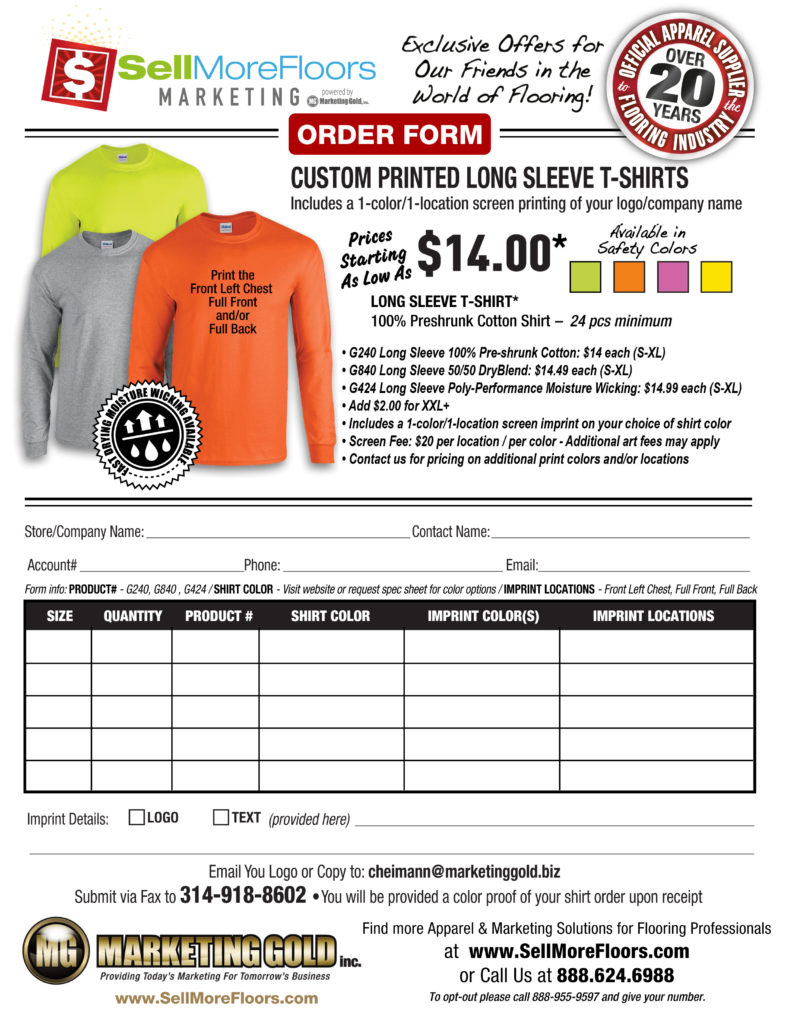 G240 / 100% Pre-shrunk Cotton Colors & Specs
click below
G424 / Performance Poly Colors & Specs
click below
G840 / 50/50 DryBlend Colors & Specs
click below