EXCLUSIVE DISCOUNT
SWEATSHIRT OFFERS

SELLMOREFLOORS gives you the tools to do business to the best of your ability – Custom Printed Sweatshirts are a popular apparel item taken advantage of by our professional flooring clients. A custom Sweatshirt is perfect attire for your laborers and sales & office team… they're a great way to achieve a branded look and keep your name in the public eye! Take advantage of these exclusive savings today!
ORDER TODAY – Your Success is Our Success!
Start the order process by simply filling out the Online Form below OR by printing the Downloadable PDF available by clicking the "Download Printable PDF" button and faxing it to (314) 918-8602. We will contact you timely with the information on the products you seek.
If you have any questions please contact us toll-free at 1.888.624.6988.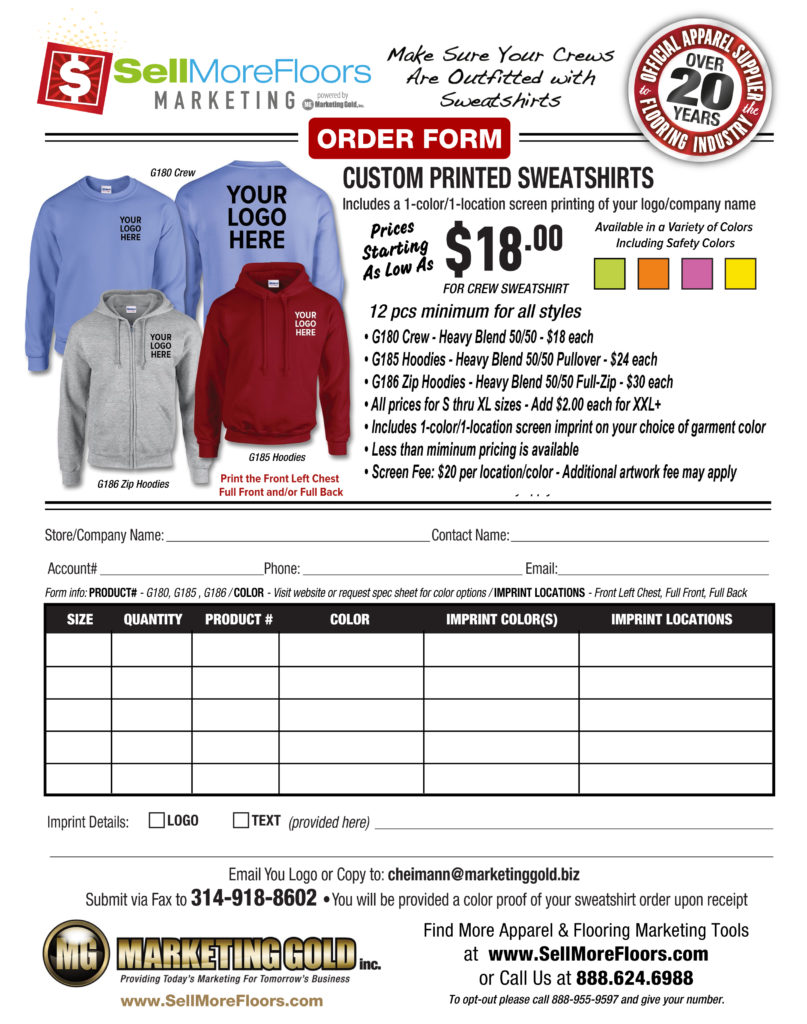 G180 / 50/50 Fleece Crew Colors & Specs
click below
G185 / 50/50 Hooded Pullover Colors & Specs
click below
G186 / 50/50 Full-zip Hoodie Colors & Specs
click below